Travel water purifiers are convenient for any type of trip or adventure. They are portable enough to be taken on camping trips, traveling abroad, hiking trips and more. Unlike water filters that work to actually remove impurities from the water, a water purifier works to change the composition of the water to be drinkable. It can use a variety of techniques to purify the water, such as a UV light, osmosis and chemicals such as iodine and chlorine. They sometimes run on batteries or a solar charge and will purify hundreds of bottles of water per charge.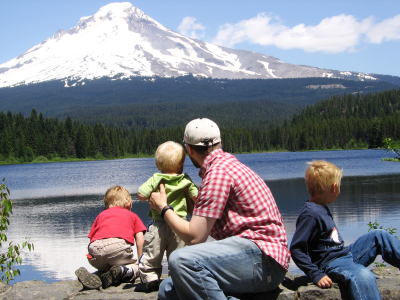 Travel water purification is a more convenient way to have drinkable water anywhere you go and will give you peace of mind to know that you are eliminating harmful impurities from your drinking water. You have various options to choose from when it comes to purifying your water while traveling. This guide will help you choose between a UV water purifier, a water bottle filter and purifier, and a chemical tablet that will change the composition of your water.
Buy Travel Water Purifiers Today On Amazon.com
SteriPEN
SteriPEN offers a variety of travel water purifiers for the traveling individual. The SteriPEN Traveler Mini UV Water Purifier using ultraviolet rays to kill waterborne microbes. It comes in a compact design, weighing only 3.6 ounces. The non-mini version weighs 8 ounces. It fits perfectly within a small bag, purse or fanny pack. It can purify hundreds of gallons of water before needing a replacement. It is the perfect travel companion for those who will be away from a fresh water source for extended periods of time. It can be used with river water, faucet water abroad or other sources of water such as a lake or well.
The SteriPEN Traveler Mini UV Water Purifier works best with high quality lithium batteries. With a push of a button, a 16oz bottle of water is purified in under a minute's time, without the extra work of testing strips, replacement filter and pumping that chemical travel water purifiers require. There is no aftertaste as well. It is also available in blue and is just as fast and effective as the original and is proven to eliminate 99.9% of viruses, bacteria and protozoa. The SteriPEN mini will cost you around $70 and the regular will cost you $90.
Katadyn Exstream Purifier Bottle
Another option when choosing a travel water purifier for your travels is to consider using a Katadyn water bottle that purifies the water for you. Instead of using an outside source to purify the water, all you need is a water bottle with a purifier built right in. This makes it more convenient and portable than other models. Like the SteriPEN, it also kills 99.9% of waterborne bacteria, waterborne viruses, protozoa and microbial water. Unlike the SteriPEN, however, it also uses a cartridge filter that traps impurities and sediments and removes odors by squeezing the bottle two times. The third squeeze uses the purifier to kill any additional microbes hiding in the water.
The water bottle itself, along with the cartridge weights 8 ounces and will hold an additional 26 ounces. It can filter up to 26 gallons of water before needing replacements.
The downside of the Katadyn is having to replace the cartridge every 4-6 weeks. The filter and cyst also require changing when water flow becomes restricted. If you are going on a long trip, it is important to pick up additional cartridges, filters and cysts as to not run out while traveling.
It does not require any type of battery or charge, which is a convenience. Since it utilizes both a filter and a purifier, your water is purified faster than other purifying methods. The Katadyn Exstream Purifier Bottle costs anywhere from $40 to $50 and come in various colors and designs.
REI Micropur
The alternative to UVA purification systems and the water bottle that uses both a filtration system and purifier, is to use chemicals. Chlorine dioxide tablets can destroy up to 99.9% of hazards lurking in water, such as river water and lake water. It helps destroy waterborne pathogens. This method is often used abroad in international countries where fresh water is not plentifully available. Travelers who visit these countries or spend a lot of time outdoors near natural water sources find chlorine dioxide tablets, such s the REI Micropur to be a convenient option for purifying water into a drinkable state.
These small tablets are portable and lightweight and simply require dropping in a tablet into a water bottle. The downside is that it can take 30 minutes to purify. While this is an easy way to purify water, it takes a longer amount of time than other purifiers. 25 tablets cost around $10 a box.