AquaSure Water Purifiers: Models, Styles, And Prices
AquaSure water purifiers are manufactured by a company called Eureka Forbes. Eureka Forbes is the creator of various water purification systems, including AquaSure and AquaGuard, and other home products, like security systems, vacuum cleaners, and air purifiers. Eureka Forbes, which was established in 1982, has grown significantly since it's creation and currently has products in over 1.5 million homes, located in over 398 towns and 131 cities worldwide. In addition to serving a great number of households, Eureka Forbes is known for serving their customers well. In fact, Eureka Forbes has won a variety of awards, including the 2009 UNESCO Water Digest Award, the Customer Service Leadership Award from Frost & Sullivan Award, and also the Most Admired Knowledge Enterprise during the Asia Awards.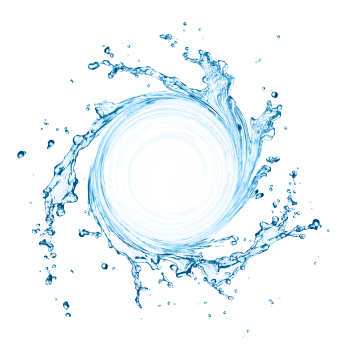 AquaSure water purifiers work to purify water by removing chemicals, bacteria, germs, viruses, and other impurities. This is done by boiling the water in the AquaSure water filtration system. This boiling is done with two different techniques, created by Eureka Forbes, called SureBoil and PowerBoil. These techniques work better to cleanse water than regular filtration systems and ensure safe and pure drinking water for consumers.
Buy AquaSure Water Purifiers Today On Amazon.com
AquaSure Water Purifiers: Models
There are currently nine Aquasure models for customers to choose from. These models are broken down into two categories, electric and non-electric. Depending an a customer's price range and preferences, they may choose a model based on its electric or non-electric capabilities, along with a variety of other factors.
Electric AquaSure Models:
AquaSure Crystal: The AquaSure Crystal is an electric water purifier that removes impurities from water in three stages. The first stage is a sediment filter that simply removes particles floating in the water, the second stage uses carbon block technology to remove chemicals from the water, and the last stage is the removal of bacteria and other disease causing agents through UV technology. This water purifier can purify up to two liters a minute and is convenient and easy to use.
AquaSure Nano RO: The AquaSure Nano RO uses a five-stage purification system to ensure clean, pure drinking water to their customers. The Nano RO is a smaller design than many of the other purifies, but can actually hold up to four liters of water at a time. This purifier is also equipped with a micro switch to avoid overflow and will turn itself off after ten minutes of non-use.
AquaSure AquaFlow DX: The AquaSure AquaFlow DX employs a three-stage filtration system, similar to the AquaSure Crystal. This filtration system also uses a sediment filter, carbon block, and UV technology to ensure 100% pure drinking water. This purifier comes with an energy saver mode and utilizes a forward flush to allow the filtration cartridge to last longer.
The AquaSure Storage UV: This water purifier uses a 4-stage filtration system to provide customers with clean, pure water. This 4-stage system is composed of a particulate filter to remove particles, sediment filter to remove any particles that escaped the particulate filter, a carbon block to remove chemicals, and UV technology to remove disease causing agents. The AquaSure Storage UV also comes equipped with a water level indicator to let customers know exactly how much water is stored in their purifier.
Other electric water purifiers by AquaSure include the AquaSure Elegant RO, AquaSure Ivory Dx, AquaSure AquaFlo UV, AquaSure Elegant DX, AquaSure SpringFresh RO, and AquaSure Aquaflow Dx. These water purifiers are similar to the other models, yet range in design, storage, and other features.
Non-Electric AquaSure Models:
AquaSure Xtra: The AquaSure Xtra is a non-electric water purifier that does not require water to be running into the device and does not use common boiling methods for purification. However, the AquaSure Xtra does use a 4-stage purification process that ensures completely pure water.
AquaSure Supreme 3000: The AquaSure Supreme 3000 is larger than the AquaSure Xtra, providing more water storage to customer. Also, the AquaSure Supreme 3000 does not require running water for the 5-stage purification process to begin. The AquaSure Supreme 3000 does employ SureBoil technology, yet does not require electricity to run.
How Does AquaSure Measure Up To Other Brands?
AquaSure is the water purification system chosen by hundreds of thousands of households. Customers choose AquaSure products because of their superb quality and competitive prices. The only set back to these systems is the fact that they will require filter replacements. While a filter should not need to be replaced more than once every nine months to a year, filter cartridges cost around, or more than, $10.00. Since the AquaSure purification systems cost around $40.00 $150.00 or more dollars, this may be an expense that some customers may not look forward to spending. In addition, the water filters will need to be cleaned rather frequently as they collect dirt from the water. However, with proper care, an AquaSure water purifier will provide customers years of clean water.
The Cost Of An AquaSure Water Purifier
The prices of AquaSure water purifiers vary both by model and retailer. When bought directly from Eureka Forbes, these water purifiers range from $127.00 for the AquaSure AquaFlo UV, to $306.00 for the AquaSure SpringFresh RO. Other models range in between these two prices, with the average price being around $150.00 to $200.00 for a purification system.
However, because these products are not currently available on the Eureka Forbes website, consumers must purchase them either through a Eureka Forbes product dealer or through another retailer. Because of this, along with the additional costs of taxes and shipping, prices of these water purification systems may vary. However, due to the quality and longevity of the AquaSure products, these are water purification systems that are certainly worth their price.