Sunbeam Products, Inc. is a worldwide corporation that had its beginnings in the United States as the Chicago Flexible Shaft Company, making horse trimming and sheep shearing equipment in the late 19th century. In 1910, the company manufactured its first household appliance bearing the Sunbeam name, the Princess Electric iron. However, the company did not officially become known as Sunbeam until 1946.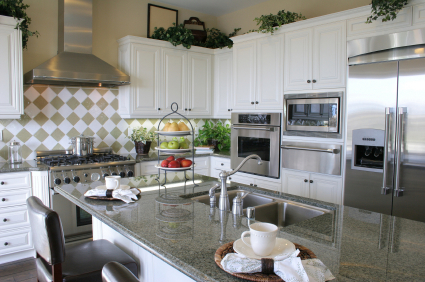 Following some financial struggles, the company has been operating as a subsidiary of Jarden Corporation since January 2005 with headquarters in Boca Raton, Florida. The American company offers an extensive variety of products encompassing several categories, from kitchen appliances to bedding, as well as health and home products.
Buy Sunbeam Water Purifiers Today On Amazon.com
Sunbeam Australia
Sunbeam also has companies in other countries, such as Australia. The company began operations in Australia in 1902 as a small division of the Chicago Flexible Shaft Company, and in 1910 imported its first Sunbeam-branded product, the Princess Electric iron, from the United States. Following the success of this product, the company began to import more Sunbeam products. In 1948, Sunbeam unveiled its Sunbeam Mixmaster 9B, which was the first small electrical appliance manufactured in Australia, though it was still American-designed. After the appliance sold well, Sunbeam began to turn more and more to Australian industrial designers to create innovative items for marketing in Australia and New Zealand.
Today, Sunbeam Corporation, Ltd. is an Australian-owned company headquartered in Sydney, making Australian-designed products and carrying product lines that differ from the products offered by the American division. Many of these products have won awards such as the internationally known Red Dot Award for superior design. One line of products offered by Sunbeam Australia is water purifiers, which American consumers can buy online.
Sunbeam's Water Purifier Products
A water purifier is an appliance used to cleanse water of unwanted hard minerals, as well as pathogens or other contaminants. The most common type is a large filter enclosed within a container that generally stands beside the sink or under the counter. A water purifier provides safer and fresher, purer-tasting water in the home. One drawback is that water purifiers can also remove some of the beneficial and desirable minerals, like calcium, often found in drinking water.
Two major classes of water purifiers exist: home use purifiers and portable purifiers. Before buying a home purifier test your water so that you know what is in your water. Different water supplies will have different contaminants or minerals that measure above normal concentrations. Once you are aware of what is in your water you will be better able to get a purifier that will properly treat those problem areas.
There are many types of water purifiers from which to choose. Some sterilize the water through UV light or chemical treatment. Neither UV light nor chemical treatments remove the debris or cloudiness from the water; they only destroy waterborne pathogens. If you don't want cloudy drinking water, a water purifier with a filter system is best. Filter systems do require more maintenance, with filter needing to be changed often. Filters smaller than one-micron mesh will more effectively remove pathogens or other particulates in the water.
Sunbeam Australia offers a line of superior quality water purifiers and filters to fit whatever your situation or needs may be. The Sunbeam Australia line of water purifier products includes these items found on their website: WF7800, WF7550, WF7500, WF6600, and WF6000.
Summary: Sunbeam May Be a Great Solution, but Buyer Beware
Overall, Sunbeam offers economical water purifiers that excel in water filtration and purification. The added advantage of chilled water is especially great for summer. The fact that the filters do not remove fluoride also provides a dental benefit. However, these purifiers can require a lot of maintenance, and sometimes may break down within months with heavy use.