Water is an essential to all forms of life. Pure water is what we all want to drink, use to prepare your meals, brew your coffee or tea, or mix your baby's formula. Philips Electronics has moved into the water purification field with innovative UV technology that embraces simplicity and good sense. They have developed and deliver products that are easy to install and use, meaningful to a healthy life, and relevant to today's lifestyle.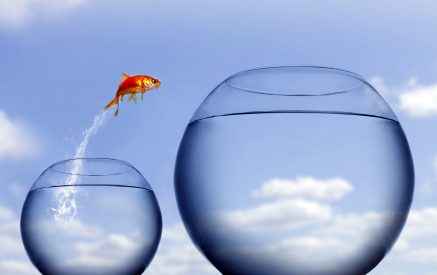 The Basics on Phillips Water Fitering Systems
Philips Electronics has been known for decades for their quality household, personal, and other electronics products. Now they have launched the "Phillips Intelligent Water Purifier Systems", which are advanced UV Water Purifiers. Their products are state-of-the-art, bringing a revolution in water purification technology. These purifiers provide high quality water purification, with an innovative range of features, delivering pure and safe water through a convenient, useable system for customers.
Buy Philips Water Purifiers Today On Amazon.com
Philips Intelligent Water Purifiers are available in faucet and wall mount models to supply pure, clean water any time your want a drink. The superior quality of their products gives them a lifespan to provide purified water for seven to ten years (or up to 793 gallons every 2 years.) New, self-chargeable replacement filters may then be installed to give extended life to your unit at a cost of approximately $10.
Notable features of the Phillips Intelligent Water Purifiers are that they provide you with a fully autonomous water purifier (with battery backup.) The Purifiers operate without any effort on your part. Once they have been installed, they ensure consistently pure water for your family. Initially distribution of this product has been across India, using "Experience Centers" that allow consumers hands-on experience with the products.
You should understand which impurities are in your water and what the water filtration system removes or reduces before making your purchase. Elements such as iron and bacteria occur naturally in water everywhere. Others, such as fertilizer residue and pesticides can infiltrate the water system from farms and lawns, resulting in elevated levels of nitrates and ammonia; detergents may remain from water treatment processes. Educate yourself about what levels of these impurities are considered acceptable, since not all impurities can be removed completely. The U.S. Environmental Protection Agency lists the water contaminants that they monitor, where they originate, and the health problems they may cause.
How to Shop for the Best Water Purifiers
Before choosing your Water Purification System, learn the purpose and technique of different types of purification units. A wide variety of methods are used to purify water. Deionization and distillation remove both solid and dissolved impurities providing water quality much beyond normal. This purified water is fit for use in a laboratory, pharmaceutical company, and some other industrial uses. More commonly used in purification are reverse osmosis, filtration and activated charcoal filters which provide sufficient purity for drinking and other commercial uses. These processes remove most suspended inorganic and organic particles and chemical impurities. Any water purifier will use one or more of these options.
Your personal water usage will determine your family's water purity needs. Drinking water standards are fairly strict, but they don't ensure truly pure water to drink. Regular drinking water purity levels are less explicit than water used in chemical plants, for medical purposes, in laboratories, or for pharmaceuticals. The World Health Organization's drinking water standards list acceptable amounts of naturally occurring substances.
The US Water Quality Association has awarded the Philips Water Purifiers their Gold Seal. This distinction goes only to companies whose systems, components or additives have met or exceeded industry standards for contaminant reduction. Structural integrity of the unit and material safety are also taken into consideration. New impurities which are disadvantageous appear periodically in the water supply and knowing about purification techniques will tell you if you need to change your water purification system.
Popular Phillips Filtratration Systems for the Home
Philips Tap-Mounted Water Purifier with Micro-Clean filtration (WP3811/00) easily installs on your tap in minutes and removes the need to constantly replace filters. A hi-tech, hollow-fiber membrane contains more than 520 billion pores to remove 99.99% of harmful pollutants, rust, bacteria, chlorine, odors, while improving taste, with micro-cleanse technology. The filter also retains the beneficial minerals in your drinking water necessary for good health. A PureProtect Alert system indicates, by changing from white to gray or rusty colored, when the filter finally needs replacement. The Purifier provides a maximum hi-flow rate of ½ gallon per minute which changes the normal faucet flow very little. Quick-Fit tap adapters make installation on your kitchen faucet simple. When it becomes necessary, the Quick-Twist filter changer allows for easy, fast, and secure attachment.
The Philips Pure Water Wall Mounted Purifier (WP3890/01) provides purification with PowerUV+. A handy Pure-Flush system ensures that all internal pipes and the UV chamber are thoroughly cleaned of all impure water with just the push of a button. Initiate this cleansing process before the first use of the purifier and any time it has not been used for two or more days.
This state-of-the-art UV (PLS) feature is an advanced system with technology that destroys parasites and amoebae, bacteria, even waterborne viruses.
The additional activated carbon and sediment filters remove volatile organic compounds (VOCs), chlorine, turbidity, large micro-organisms, cysts, and improves your water's taste markedly.
PureProtect Alert monitors the system and notifies you when the filter needs to be replaced.
The tilt and twist filter changes easily, so it is something you can do yourself.
PowerSave enables the unit to consume less energy (25W), and to make it even more efficient, the UV light shuts off when the unit hasn't been used in 20 minutes.
These Wall Mounted Philips Water Purifiers sell from about $140.00 – $260.59, with approximately $5.75 shipping.